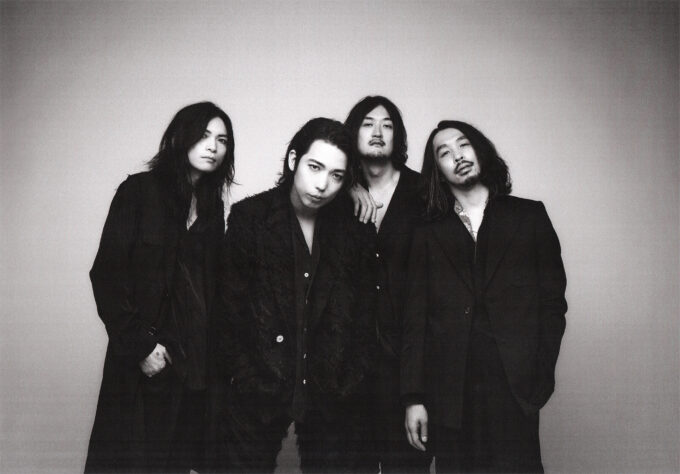 THE NOVEMBERS
Yusuke Kobayashi / Vocal & Guitar
Kengo Matsumoto / Guitar
Hirofumi Takamatsu / Bass
Ryosuke Yoshiki / Drums
2005年結成のオルタナティブロックバンド。2007年にUK PROJECTより1st EP「THE NOVEMBERS」でデビュー。様々な国内フェスティバルに出演。
2013年10月からは自主レーベル「MERZ」を立ち上げ、 2014年には「FUJI ROCK FESTIVAL」 のRED MARQUEEに出演。海外ミュージシャン来日公演の出演も多く、TELEVISION,NO AGE,Mystery Jets,Wild Nothing,Thee Oh Sees,Dot Hacker,ASTROBRIGHT,YUCK等とも共演。
小林祐介(Vo/Gt)はソロプロジェクト「Pale im Pelz」や 、CHARA,yukihiro(L'Arc~en~Ciel),Die(DIR EN GREY)のサポート、浅井健一と有松益男(Back Drop Bomb)とのROMEO`s bloodでも活動。ケンゴマツモト(Gt)は、園子温のポエトリーリーディングセッションや映画「ラブ&ピース」にも出演。高松浩史(Ba)はLillies and Remainsのサポート、吉木諒祐(Dr)はYEN TOWN BANDやトクマルシューゴ率いるGellersのサポートなども行う。
2015年10月にはBlankey Jet CityやGLAYなどのプロデュースを手掛けた土屋昌巳を迎え、5th EP「Elegance」をリリース。
2016年は結成11周年ということで精力的な活動を行い、Boris,Klan Aileen,MONO,ROTH BART BARON,ART-SCHOOL,polly,Burgh,acid android,石野卓球,The Birthday等錚々たるアーティストを次々に自主企画「首」に迎える。2016年9月に6枚目のアルバム「Hallelujah」をMAGNIPH/HOSTESSからの日本人第一弾作品としてリリース。11周年の11月11日新木場スタジオコーストワンマン公演を実施し過去最高の動員を記録。2017年FUJI ROCK FESTIVAL WHITE STAGE出演。
2018年2月には、イギリスの伝説的シューゲイザー・バンドRIDEの日本ツアーのサポート・アクトを務める。同年5月、新作EP『TODAY』をリリース。
——————-
THE NOVEMBERS are a four-piece alternative rock band. Originally formed in 2005, they made their debut with a self-titled EP in 2007. In the following decade they have released six original albums and a best-of album, launched their own independent label "MERZ", and played countless shows including appearances at Fuji Rock Festival (2014/2017) and other major festivals.
They have also supported numerous international bands, including RIDE, Television, No Age, Mystery Jets, Wild Nothing, Thee Oh Sees, Dot Hacker, Astrobright and Yuck.
Outside of the band, Yusuke Kobayashi (Vo./Gt.) also works under a solo moniker "Pale im Pelz" and has played with high-profile Japanese artists such as Chara, yukihiro (L'Arc ~ en ~ Ciel), Die (DIR EN GREY), and Romeo`s blood, a band he formed with Kenichi Asai from Blankey Jet City and Masuo Arimatsu from Back Drop Bomb. Kengo Matsumoto (Gt.) has performed in the internationally acclaimed film director/poet Sion Sono's poetry reading sessions and Sono's movie "Love & Peace". Hirofumi Takamatsu (Bass) plays in Lillies and Remains and Ryosuke Yoshiki (Drums) in YEN TOWN BAND as well as Shugo Tokumaru's band Gellers.
In October 2015 they joined forces with a renowned producer Masami Tsuchiya (Blankey Jet City, GLAY) and released their 5th EP "Elegance". The band celebrated their 11th anniversary (its significance highlighted by their namesake) by inviting an array of guests such as Boris, Klan Aileen, MONO, Roth Bart Baron, Art-School, Burgh, acid android, Takkyu Ishino, and The Birthday to their self-produced event series named "KUBI", as well as releasing their 6th album "Hallelujah" becoming the first Japanese artist to release on the MAGNIPH / Hostess joint label. The subsequent album release tour culminated in 11th anniversary show on November 11th at Shinkiba STUDIO COAST in Tokyo. Their latest release, the TODAY EP, came out in May 2018.
——————-
influenced by
The Cure
The Smiths
David Bowie
Einstürzende Neubauten
Siouxsie And The Banshees
Godspeed You! Black Emperor
The Velvet Underground
Echo & The Bunnymen
Jesus and Mary Chain
Les Rallizes Dénudés
The Durutti Column
L'Arc~en~Ciel
Cocteau Twins
ART-SCHOOL
Joy Division
Steve Reich
Killing Joke
Neil Young
Erik Satie
Stereolab
Man Ray
Bauhaus
The xx
Wilco
NEU!
Wire
dip
Ride
Pixes
Arcade Fire
Depeche Mode
Scott Walker
Silver Apples
Stan Brakhage
Nam June Paik
Toru Takemitsu
Marcel Duchamp
The Flaming Lips
The Birthday Party
etc…………………………………